Thu, 18 January 2018 at 3:07 pm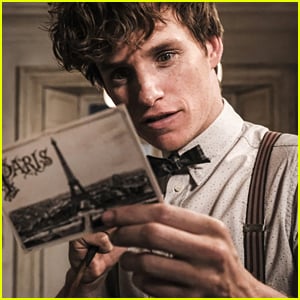 Fantastic Beasts is giving us more clues about the upcoming movie, The Crimes of Grindelwald and it's getting us majorly excited.
After revealing that each of the five movies will take place in a different city, director David Yates also confirmed that they'll have a brand new word for non-magical people.
In the first film, the American word for muggle was just "no-maj" — and in Paris, where the new film takes place, the word is "Non–magique."
"[The wizarding world in Paris is] quite glamorous, it's quite beautiful," the director added about the feel and setting of the movie. "There's a community that lives alongside the muggle community, it's much freer than in New York, where there's segregation."
He continues, "Paris is a bit like England, actually, not so hung up about the differences between the two. Magical people can freely move into non-magical communities as long as they're discreet about their talents."
Fantastic Beasts: The Crimes of Grindelwald will open on November 16th.
Like Just Jared Jr. on FB