Fri, 19 January 2018 at 6:17 pm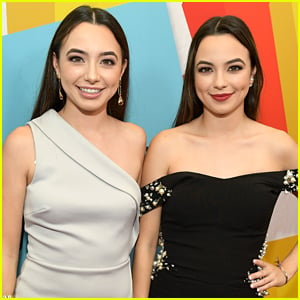 Veronica and Vanessa Merrell are living their best life right now after hitting 1 million followers on their Instagram accounts.
Vanessa hit the big number first earlier in the month, with Veronica's achievement coming this week.
"What. Just. Happened. Thank you so much for 1M followers on here!!" Vanessa wrote to her fans. "I'm so deeply and sincerely grateful for your love and support. I really never thought this would happen."
She added later, "I just wanted to remind everyone that it's not about the numbers or how many followers you have. To me, it's about being yourself and always showing love and kindness to others no matter what. If life gives you blessings (like this) along the way, be thankful no matter how big or small they are. Much love to all of you."
"Thank you for all your love and support!" Veronica wrote on her account today. "So blessed and thankful to have all the wonderful opportunities to do what I love! Love you guys!"
Check out the Merrell Twins' latest video below!
Like Just Jared Jr. on FB