Tue, 30 January 2018 at 5:41 pm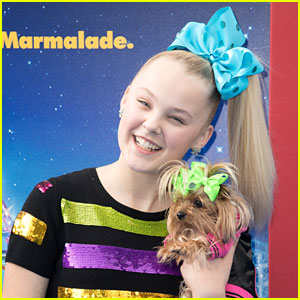 JoJo Siwa has a lot of exciting things coming up!
The singer/actress/YouTuber chatted about why she's been slacking a little on her main channel in her latest vlog – she's juggling many different projects at once.
JoJo has been busy vlogging, recording a new song, and preparing for her Super Bowl performance. Yes, the Super Bowl! She will be performing at the NFL Play 60 Kids Day TOMORROW (January 31) in Minneapolis, Minn.
"The reason the title says 'I'm Sorry' is because I'm sorry I can't get a video up for you," JoJo explains in her video. "I know it was a little dramatic, but it's honestly the truth. My favorite thing ever is I love doing YouTube, that's where my heart is. It makes me sad when I can't put a good, fun, energetic video out because that's what I love to do, that's my passion, and that's who I am. A lot of people think 'JoJo' is fake or 'JoJo' is a character, but it's not."
Like Just Jared Jr. on FB