Tue, 06 February 2018 at 1:00 pm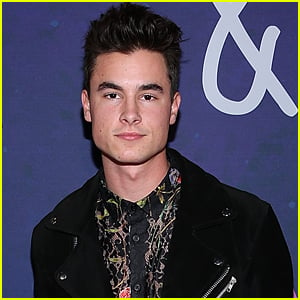 Kian Lawley is trying to make up for his past mistakes and has issued an apology on social media for his actions.
"First of all, I am deeply sorry to those that were effected by my choice of language," the actor and digital influencer wrote. "I understand that I am in the public eye & have many supporters, but none of my actions that took place should be supported. Words have power and can do a lot damage. I own mine and I am sorry."
Kian continues, "I respect Fox's decision to recast this role for The Hate U Give as it is an important story, and it would not be appropriate for me to be involved considering the actions of my past. I understand the impact and I have grown a lot and learned since then.
"With that being said, I am fully aware of the mistakes I have made and strive every day to become a better me than I was yesterday. We all have a voice, whether it's big or small, we need to use it to spread love & light. From now on, I plan to use my voice for positive change."
Last night, news broke that Kian had been fired from The Hate U Give after an old video with him saying derogatory and racist remarks re-surfaced.
First of all, I am deeply sorry to those that were effected by my choice of language. I understand that I am in the public eye & have many supporters, but none of my actions that took place should be supported. Words have power and can do a lot damage. I own mine and I am sorry.

— Kian Lawley (@KianLawley) February 6, 2018
I respect Fox's decision to recast this role for The Hate U Give as it is an important story, and it would not be appropriate for me to be involved considering the actions of my past. I understand the impact and I have grown a lot and learned since then.

— Kian Lawley (@KianLawley) February 6, 2018
With that being said, I am fully aware of the mistakes I have made and strive every day to become a better me than I was yesterday. We all have a voice, whether it's big or small, we need to use it to spread love & light. From now on, I plan to use my voice for positive change.

— Kian Lawley (@KianLawley) February 6, 2018
Like Just Jared Jr. on FB