Wed, 07 February 2018 at 12:38 pm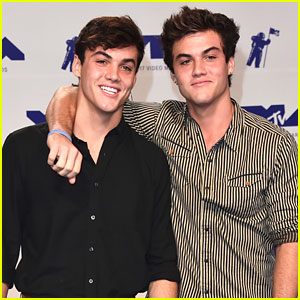 The Dolan Twins have figured out their fandom name!
The guys went through different routes to come up with a name, including a random fandom name generator, asking fans on Twitter, and calling their grandmas for suggestions.
"Wait how do we not have a name for the people that watch our videos? how have you not come up with a fandom name yet?" Ethan said. "It has to be special. It has to be something about us, but creative, unique. And just, you know, it has to be perfect."
Click inside to see what they named their fandom…
They are not naming their fandom!!
"We are not going to have a fandom name," Ethan revealed. "We don't really think that we should tell you guys what you should be called."
Grayson added, "I don't want to categorize you as something when you're all your individual selves. I feel like that's a little bit weird."

What Is Our New Fandom Name!?!
Like Just Jared Jr. on FB