Thu, 08 February 2018 at 1:16 pm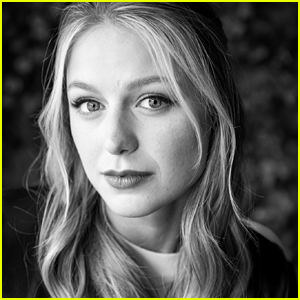 Melissa Benoist isn't going to keep her anxiety struggles a secret from her fans — and she has a good reason why — she wants to be courageous.
Speaking with Coveteur, the Supergirl and Waco actress talked about handling her anxiety all while being a public figure, and why she wants the conversation to remain open about mental health issues.
"[Finding balance] is something I still don't know how to deal with yet, because I'm introverted in a really extroverted position," Melissa says. "The anxiety is there on days like today, when I'm running around and doing press, talking as Melissa and not as a character."
She adds, "The words fail me sometimes, and I kind of retreat back into my shell, and that constriction in your chest is always there. But it's good to be a little afraid and push yourself out of your comfort zone."
That being said Melissa still wants to keep an open conversation with fans about mental health issues, so they don't have to be afraid or ashamed of things they are going through.
"Being in that public position where people are looking at you, you do have to be courageous and brave to put yourself out there like that — unless you're the kind of person that loves it. And I know people like that, too."
Like Just Jared Jr. on FB