Thu, 22 February 2018 at 5:23 pm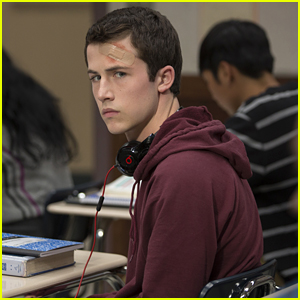 13 Reasons Why hasn't premiered it's second season yet, but already there's talk of a possible third season.
Speaking with THR recently, Paramount President Amy Powell spoke of the possibility, saying that it could very well happen.
She revealed that showrunner Brian Yorkey is already thinking about what could possibly happen if the show ran for a third season.
"We're not going to pressure him to create more seasons if he doesn't feel they are there, but he is already starting to think about what a Season 3 could be," she says.
"[Yorkey] was reticent to come back for a second season until he could crack it. He didn't want to commit to it blindly until he knew how to find an entry point into these characters and their stories."
While we're thinking that season two could possibly be it for the series, it looks like we shouldn't say never, either.
"There's a time jump," star Dylan Minnette shared in a recent interview with Yahoo. "Season 2 is a couple months after Season 1, and there's a lot that's happened to Clay in between. You're playing catch-up when you start, and you see where Clay's at."
Like Just Jared Jr. on FB