Sun, 25 February 2018 at 12:48 pm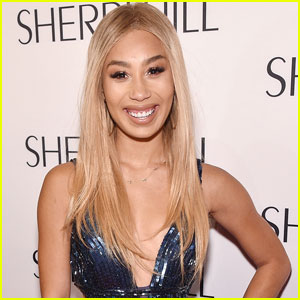 Eva Gutowski is spilling on her favorite YouTube video she's ever created and it's got an important message.
The 23-year-old social media star says that she's most proud of her video about sexual assault awareness, which received an amazing response from fans.
"It exposed how so many cases go forgotten even when brought to the police. It showed my own story, which I had been living with since age sixteen. It was honestly one of the worst things that ever happened in my life, but it shaped me into who I am today, which is a strong and empowered woman," Eva explained to Galore.
She added, "I had to make the decision when I was sixteen to keep letting my assault ruin my life, or to take it and find something positive about it. I told myself that someday I'd get to do something big with my life, and my assaulter wouldn't. I wouldn't take back anything in my life that's happened to me."
Eva added that she felt like sharing the story was her responsibility with her platform and hoped it could help people going through the same thing.
"I was so scared of what people would think about the video, but within the first hour of the video being up, I received over 15,000 comments of people sharing their stories for the first time! I sparked my own movement of empowerment, and that video still continues to grow today, sparking more women and men to share their stories," Eva concluded.
Check out Eva's powerful video below…
Like Just Jared Jr. on FB