Tue, 27 February 2018 at 1:47 pm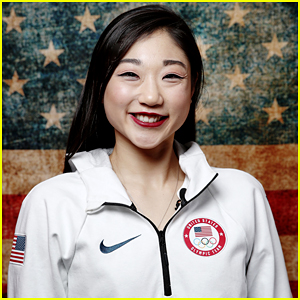 Mirai Nagasu is apologizing to fans and her Olympic teammates after some of her previous comments may have been taken out of context.
The 24-year-old figure skater, who helped Team USA score the bronze medal in the team event at the Olympics this month, spoke to People following some of her comments, where she stated she "saved" the team from being left off the podium.
"I feel really, really awful about the things I said," Mirai shared. "I feel bad that people think that I was throwing my teammates under the bus because I never wanted to come off that way."
She continued, "This has been a test of my perseverance, and I truly have a new appreciation for the term 'Olympian,' because it is so, so difficult to be away from home for three weeks and to be on all the time.
Mirai also opened up about the stress of the games.
"I had my dream Olympic skate [in the team event] and to me, I've been dreaming of that moment for such a long time, it made me feel like a superhero and superheroes save the day. And I wish I had said that we were all superheroes during the team event," she said.
"To watch Chris and Alexa [Knierim, pair skaters], I train with them, to see the way they competed, to see Bradie [Tennell] put out a great performance, and Nathan [Chen] and Adam [Rippon] and [ice dancers] Maia and Alex [Shibutani] — everyone did their part, and so I didn't mean to say that I saved the team by myself. We were all heroes that day and I apologize, especially to my teammates, for how it came off."
She adds, "I don't know if I can stress enough how mentally exhausting this all is, and to have gone out there and attacked every single element even though it wasn't enough — I feel especially bad that my comments weren't a good representation of me and I came off really poorly.
"I think above all else our job here is to represent Team USA to the best of our ability, and I didn't do that yesterday and that's something I have a lot of regret about."
Like Just Jared Jr. on FB