Thu, 01 March 2018 at 3:16 pm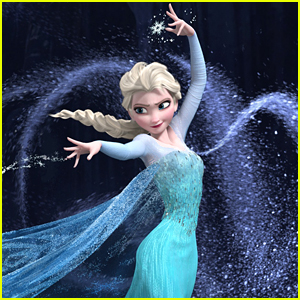 Since Frozen came out in 2013, fans have been campaigning for the sequel film to include a girlfriend for Elsa — and director Jennifer Lee isn't ruling it out.
Speaking with Huffington Post, she opened up about the possibility of having a female love interest for Arendelle's queen.
"I love everything people are saying [and] people are thinking about with our film ― that it's creating dialogue, that Elsa is this wonderful character that speaks to so many people," she said. "It means the world to us that we're part of these conversations."
While that isn't a confirmation of any kind, at least Jennifer and the Frozen 2 team are open to it.
"Where we're going with it, we have tons of conversations about it, and we're really conscientious about these things," she adds.
"For me … Elsa's every day telling me where she needs to go, and she'll continue to tell us. I always write from character-out, and where Elsa is and what Elsa's doing in her life, she's telling me every day. We'll see where we go."
Frozen 2 is expected to be out in 2019.
Like Just Jared Jr. on FB