Wed, 07 March 2018 at 4:44 pm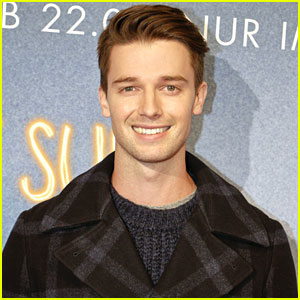 Patrick Schwarzenegger probably just made one fan's whole week!
The 24-year-old actor extended an invitation to the premiere of his new movie Midnight Sun to a fan living with the disease that is the focus of the movie.
A girl named Amy tweeted, "The movie @MidnightSun_Mov is coming out soon. It is about XP, the disease I have. @PSchwarzenegger and @bellathorne star in it. I hope it brings positive exposure to XP. Any of my CA friends want to see it with me? HMU!"
After seeing her tweet, Patrick responded, "Wow. Thank you for this tweet. [Hopefully] this film brings positive exposure about XP. Want to come to the premier with me and @bellathorne ?? It's in Los Angeles!! Let me know."
In the movie, Bella Thorne's character is living with Xeroderma Pigmentosum, which is a rare genetic disorder in which the ability to repair damage caused by ultraviolet (UV) light is deficient. In some cases, those living with XP can't have any exposure to sun at all.
Wow. Thank you for this tweet. Helpfully this film brings positive exposure about XP. Want to come to the premier with me and @bellathorne ?? It's in Los Angeles!! Let me know ❤️ https://t.co/Q9Y17C0KY0

— Patrick Shriver (@PSchwarzenegger) March 7, 2018
Like Just Jared Jr. on FB