Thu, 22 March 2018 at 12:35 pm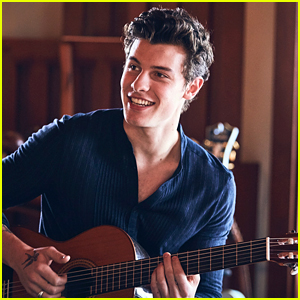 Shawn Mendes just dropped a brand new single, "In my Blood", last night and obviously, fans went nuts over the song.
However, while many have their theories about what the song is about — from his Canadian pride to a toxic relationship — the 19-year-old singer revealed it's actually about his anxiety.
Speaking with Zane Lowe on Beats 1, Shawn shared that his anxiety was "something that hit me within the last year. Before that, growing up, I was a pretty calm kid, super steady."
He continues, "I knew people who had suffered from anxiety and found it kind of hard to understand, but then when it hits you, you're like, 'oh my God, what is this? This is crazy.' That song is complete truth and the best thing about it is, it's not all down, you know?"
"The whole reason I wrote this song was to be like, at the end, 'it's not in my blood to do that.'"
Shawn adds that while he wanted to get better as a musician, he knew the only way was to be more honest with his songs, and "In My Blood" was born.
"I walked in and I was like, the only way we're going to step up — regardless of my singing or the ways the melodies are or production — the only way things are going to get better is if it's more honest," Shawn shared. "That's why I started with the whole, 'laying on the bathroom floor.' Like, how raw can we get? And let's work back from there."
Like Just Jared Jr. on FB