Fri, 30 March 2018 at 3:03 pm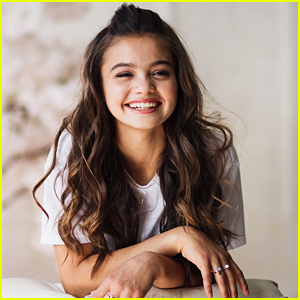 Siena Agudong is about to make her Nickelodeon debut on new series, Star Falls – but before she does, JJJ has 10 Fun Facts that you need to know about her!
"I'm so excited for everyone to see Star Falls," Siena told us ahead of the premiere. "We have all worked so hard. I can't wait for everyone to love it as much as we do!"
Siena stars as Sophia Miller, who persuades a Hollywood movie star and his family to live in her house while he shoots a movie in town, all with the hopes of setting him up with her mom.
Check out the facts below, and tune into the show on Saturday, March 31st @ 9PM ET/PT on Nickelodeon!
I love doing a music jam session with my family
My sister and I raised a wild baby boar
I love dill pickles
My favorite sport is soccer
I was indirectly sprayed by a skunk in Canada
My first play was Willy Wonka and I played an Oompa Loompa
I am a huge animal lover
I got stuck in an elevator at the same place 3 times
I'm afraid of heights but my favorite ride is the Super Man drop at Six Flags
I was born and raised in Hawai'i
Like Just Jared Jr. on FB