Fri, 30 March 2018 at 1:22 pm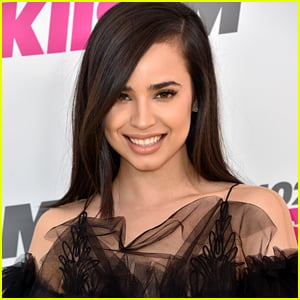 Sofia Carson might be one of the new stars in the Pretty Little Liars fandom, but she personally, was late to the game!
In her cover story with Le Fair magazine, the 24-year-old actress admitted that she was a late fan to the phenom.
"My sister introduced me to PLL two years ago," Sofia shares. "I was late in the game. I binge watched it every single night for hours on end. I sometimes wouldn't be able to sleep. I am such a fan of the show and of Marlene's work."
Sofia also opened up about learning and creating just who Ava would be in the upcoming spin-off series, The Perfectionists.
"She is a fashion designer and icon. It's a great role because I love fashion. I was talking to the makeup artist and costumer and we are creating Ava [together]. I am really excited to sink my teeth into her."
Sofia continues, "In the liar world, no everything is as it seems. The thing is, when you first play a character, it's like you're getting to know a friend for the first time and the more time goes by, the move you discover about her."
"You have epiphanies while you're playing her and then there's on point when you completely become that character and really step into their shoes. For Ava, that would be a killer pair of boots. it's a beautiful process getting to know a character."
The Perfectionists actually just wrapped up production in Portland on the pilot.
Like Just Jared Jr. on FB