Mon, 02 April 2018 at 6:35 pm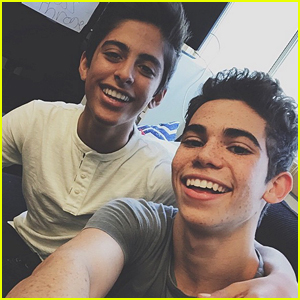 Surprise! We bet you didn't know this about Cameron Boyce and Karan Brar before.
In his new interview with RAW, Karan admitted that he and on-screen bro/real life best friend Cameron used to "prank" other shows by just walking in on their sets.
"There's been plenty of times where we've interrupted other people's scenes, we've just walked in or something," he shared.
Karan continued, "Sometimes we'd do that with our friend's shows too, like Lab Rats was shooting right next door to us [Jessie]. We knew a lot of the crew and they were just like, 'We'll throw you guys in the background!'"
And what makes this hilariously amazing is that the other casts didn't know at all!
"I don't think the cast knew, so me and Cam were just two extras walking by and they were like, 'What are y–what are you guys doing here?' (laughs). So it's nice that we can goof around too."
We're not sure if Karan and Cam actually made it on screen in the background of Lab Rats, but you can definitely search!
Like Just Jared Jr. on FB