Mon, 02 April 2018 at 6:25 pm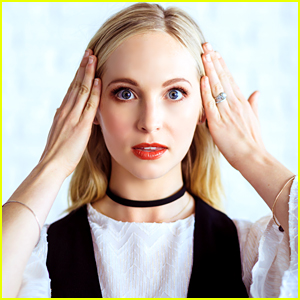 Candice King has 17 days until she returns as Caroline Forbes on The Originals – and she's chatting all about it in her cover story with NKD magazine.
The 30-year-old actress opens up about how fans gave Klaroline life and what's ahead of them on the final season of the show.
"Julie Plec always had a very clear idea of what she wanted for Caroline and Klaus together," she explains. "It wasn't exactly always in line with what the fans wanted for those characters…she wrote very important moments that she wanted for those characters, but I think she also gave a lot to the fans and what they wanted to see."
For the final season of The Originals, fans "gave life" to a relationship that they've "wanted for so long".
Candice also admits that her five-episode appearances were originally only supposed to be one.
"When Vampire ended, it was just supposed to be a quick little pop-in to say goodbye to the Caroline and Klaus storyline for the fans,' she says. "We all felt that it would be really significant and important for anyone who supported – or 'shipped' as the kids say – those two together."
But, it all changed over one dinner.
"One thing led to another, as it usually does with Julie and I. A couple bottles of wine later and I'm in five episodes of the show."
The Originals returns on Wednesday, April 18th on The CW.
Like Just Jared Jr. on FB