Wed, 04 April 2018 at 1:31 pm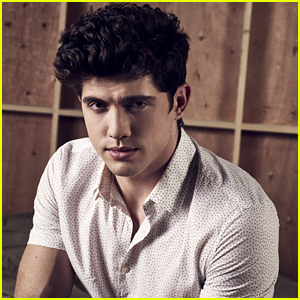 Carter Jenkins held a little Q&A session with her fans late last month, answering questions that they had about the upcoming season of Famous in Love, which premieres tonight on Freeform.
The 26-year-old star revealed that he personally is a Raige (Rainer and Paige) shipper.
"Absolutely," he said when asked if he was rooting for the couple. "I'm a fan of the show and I have been there since the beginning. I've watched it and am rooting for them."
Carter added, "I'm invested in that and hope to see it work out."
He also warned fans that if they're not watching the premiere live, then they need to stay off social media.
"You don't want to miss the show live because there are big spoilers right away. You don't want it spoiled for you," he says. "If you don't watch it live, don't go on Instagram or Twitter because it will get spoiled. Watch it live, that's very important."
And about the new season, Carter says that "it gets deeper into all the characters including Rainer. It's sexier, [and] it's funnier and it's dramatic and juicy."
"It's an amped up version of last year. There were a lot of questions left unanswered last year and some are answered very quickly [in the new season]."
Famous in Love returns with a two-hour premiere, starting @ 8PM ET/PT on Freeform.
Like Just Jared Jr. on FB