Wed, 18 April 2018 at 3:45 pm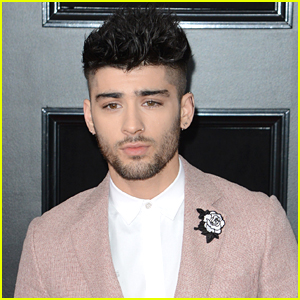 During his first album promo, Zayn Malik was juggling it all with a crippling anxiety and this time around, it looks like he's handling it all like a pro.
Speaking with Zane Lowe on Beats 1, the "Let Me" singer opened up about his confidence levels this time around.
"I feel like my fanbase are really understanding what kind of artist I am," he says about escaping the public eye to make his sophomore album. "They definitely given me the status."
He continues, "I wasn't as prominent throughout the promo on the first record as I maybe would have like to have been. But I think they understood that that came from a confidence thing that I might have been going through at the time."
"I feel like I'm a bit more grown up. I feel like I'm a bit more confident and I feel like I want to be more at the forefront of things and show the fans that I do respect the fact that they understand who I am."
Zayn adds that his anxiety and confidence are on another level this time.
"I think it's very important to just say things like that given the job and the profession that I'm in," he shared. "…I think it's very part that we talk about it and express that. Regardless of any of those things you can still experience some things and I think the main thing is just to admit it and overcome it and speak about it is the main thing and once you do that it kind of diminishes its power."
He adds, "I think the main thing is just being very honest about things because you don't have to overthink honestly. It just comes from inside, you just exactly how you feel."
Like Just Jared Jr. on FB