Fri, 20 April 2018 at 5:34 pm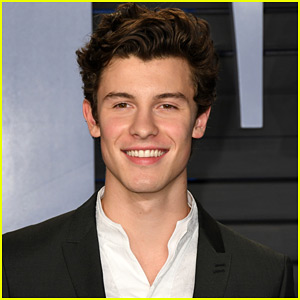 Just last month, Shawn Mendes revealed that one of his two new singles, "In My Blood", was about his personal struggles with anxiety.
In a new interview with Dan Wootton, the 19-year-old got honest about how he deals with it daily, who he leans on, and more.
On thing that Shawn has started, and keeps up with, is therapy.
"I spoke to a therapist a couple of times. Therapy is what works for you… climbing a mountain. Therapy is listening to music and running on the treadmill, therapy is going to dinner with your friends — it's something that distracts you, that helps you heal and so it just depends on what you think therapy is."
Shawn adds that he also "made a conscious effort to be more connected to the people in my life. I found I was closing myself off from everybody, thinking that would help me battle it…then realizing the only way I was going to battle it was completely opening up and letting people in."
"People forget how important it is to talk to your family and to talk to your friends about what's going on in your life," he adds about his struggles. "Because the more you tell people how you feel, the more you understand how you feel and you have more control of your emotions."
But thankfully, Shawn has a team and family to lean on.
"I have an incredible team around me. My people that I tour with and my friends and family. I'm so close with that and it would feel if you were in a room with me and my family and friends you would feel that nobody would know I was famous and it wouldn't matter."
Like Just Jared Jr. on FB