Fri, 04 May 2018 at 3:38 pm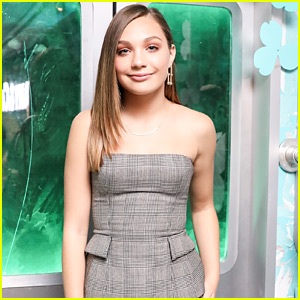 When the 2018 Met Gala rolls around on Monday, you'll see tons of your fave stars there – but they won't include Maddie Ziegler.
The 15-year-old actress confessed to THR that she wouldn't be attending because she's actually too young.
"I can't go, because I'm not old enough," Maddie shared – and she's 100% right!
While it would be amazing to see Maddie on the red carpet, there's a new rule this year that bars anyone under the age of 18 from attending.
Some speculated that it was because of the theme – Heavenly Bodies – or because of last year's controversy about some celebs caught smoking in the bathroom.
According to organizers, those have nothing to do with the age limit. It was an executive decision that "it's not an appropriate event for people under 18."
Hopefully we will get to see Maddie there in a few years.
Like Just Jared Jr. on FB