Tue, 22 May 2018 at 6:21 pm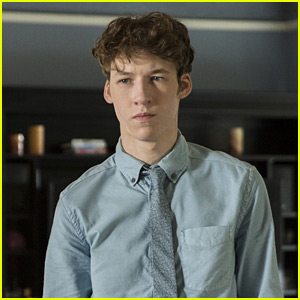 In the last new season of 13 Reasons Why has a very graphic rape scene and it's something that showrunner Brian Yorkey is defending and standing beside.
This may be triggering for some viewers (find a full list here), and backlash about the scene has taken over social media.
In the episode, a brutal rape scene happens between Devin Druid's Tyler being physically assaulted by Timothy Granaderos' Monty in the school bathroom.
"We're committed on this show to telling truthful stories about things that young people go through in as unflinching a way as we can," Brian told Vulture. "We fully understand that that means some of the scenes in the show will be difficult to watch."
The team behind the show actually had multiple conversations with Netflix about the delivery of the scene, and in turn, will open up resources for understanding.
"As intense as that scene is, and as strong as reactions to it may be, it doesn't even come close to the pain experienced by the people who actually go through these things," he adds. "When we talk about something being 'disgusting' or hard to watch, often that means we are attaching shame to the experience."
"We would rather not be confronted with it. We would rather it stay out of our consciousness. This is why these kinds of assaults are underreported. This is why victims have a hard time seeking help. We believe that talking about it is so much better than silence."
13 Reasons Why is streaming now on Netflix.
Like Just Jared Jr. on FB