Sun, 27 May 2018 at 11:50 am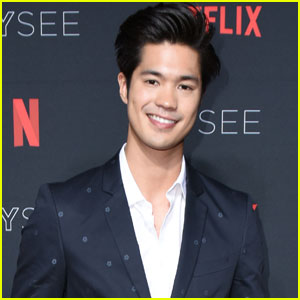 Ross Butler is opening up about his decision to leave Riverdale.
The 28-year-old actor starred in the show's first season but left the series in order to be a part of 13 Reasons Why's second season.
It turns out, Ross had the opportunity to be on both shows at once but would have had to had a reduced presence on both series due to his busy schedule.
"Before season 2 was confirmed for [13 Reasons Why], I had to make the decision of whether I wanted to focus on one character or split two characters and have a smaller role on both shows. Reggie's a great character, but it's a different tone. I connected with Zach on a much more real level where I didn't have to create so much of a character for him. Reggie's more outspoken, like that jock archetype," Ross told Vulture.
He added, "I was in this weird floating space where the CW had recast Reggie, but Netflix still hadn't confirmed that season 2 of 13 had been picked up. Thankfully, it did. I had lunch with Brian Yorkey, the head writer and executive-producer, and he dropped the news of what was gonna happen with Zach."
Like Just Jared Jr. on FB