Mon, 18 June 2018 at 11:24 am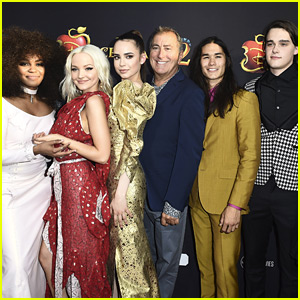 The Yawn Jar is still going strong!
Director Kenny Ortega has brought the famed jar back for Descendants 3, as the movie starts filming in Vancouver.
If you don't know, Kenny came up with The Yawn Jar when first filming High School Musical, and whoever – cast or crew – yawned, they had to give a dollar. At the end of filming, all the money goes to Make-A-Wish.
"13 years ago, while filming High School Musical, I started a Yawn Jar. For every yawn I caught from my Cast & Crew I collected a dollar for the Make-A-Wish Foundation and at the end of production I would match the pot," Kenny shared on his Instagram over the weekend.
"We would then present the collection to the foundation. Disney has sponsored so many Make-A-Wish children on my sets over the last nine movies," he adds. "I'm thrilled that the tradition has continued on into Descendants 3. Thanks to my loving Cast & Crew for their yawns!"
Love that this tradition is going strong!
Like Just Jared Jr. on FB