Wed, 27 June 2018 at 2:12 pm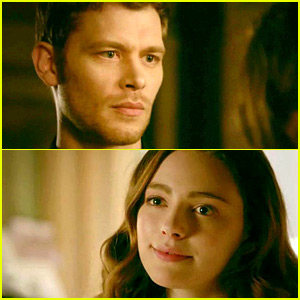 So, we don't have a new episode of The Originals tonight, which is unfortunate. But, we do have a little more detail about what's ahead in the final episodes – especially concerning Hope and Klaus.
Danielle Rose Russell opened up in a new interview about how Hope's life and relationship with Klaus is going to change for the remainder of the season.
"I think that's something that the fans are going to enjoy a lot, this relationship," she shared with TV Guide. "She gets to explore with her dad now without limits anymore."
Danielle continues, "They're kind of getting to know each other still. They haven't been in each other's lives very often and Hope really needs her dad. So, they're kind of getting to know that dynamic and know each other, but it's really sweet, the dynamic between Hope and Klaus."
"It ends up being very family-oriented, the show, kind of towards the last… four episodes that we have left," she notes. "The dynamic between Hope and Klaus being explored in these next couple episodes I think will really bring a lot of warmth to peoples' hearts."
The Originals returns next Wednesday on The CW.
Like Just Jared Jr. on FB