Sun, 01 July 2018 at 3:29 pm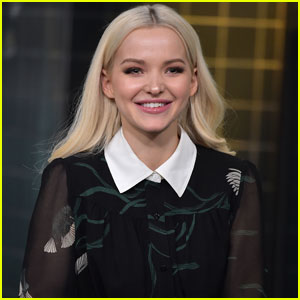 Dove Cameron is so happy and we're so happy for her!
The 22-year-old actress took to her Twitter to open up about her recent deep sense of contentedness with her life.
"i am truly the happiest and most content that i have been in years. not in a surface sense, or a temporary sense, but in a real, deep, from my feet to the center of the earth sense. rooted and rested in reality and health. i feel a deep bliss, and a connection with what is," Dove wrote.
She continued, "i don't think that heightened happiness or elation that sometimes comes and goes is something that anyone should aim to expect to keep up for spans of time. it's unrealistic and you will end up punishing yourself for not staying there. CONTENTEDNESS and peace is what will last."
Check out her tweets below…
i am truly the happiest and most content that i have been in years. not in a surface sense, or a temporary sense, but in a real, deep, from my feet to the center of the earth sense. rooted and rested in reality and health. i feel a deep bliss, and a connection with what is.

— Dove Cameron (@DoveCameron) June 30, 2018
i don't think that heightened happiness or elation that sometimes comes and goes is something that anyone should aim to expect to keep up for spans of time. it's unrealistic and you will end up punishing yourself for not staying there. CONTENTEDNESS and peace is what will last.

— Dove Cameron (@DoveCameron) June 30, 2018
Like Just Jared Jr. on FB