Sun, 01 July 2018 at 6:36 pm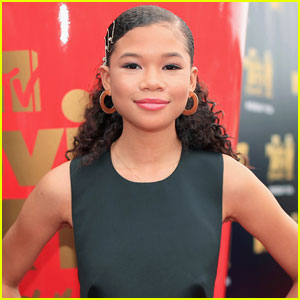 Storm Reid is reflecting on her past year on her 15th birthday!
The Wrinkle in Time actress took to her Instagram to share an inspirational message about what she's learned and what she has planned!
"This is what happy looks like. This is what 15 looks like. A new chapter is about to begin but that doesn't mean the previous chapters weren't amazing. Especially chapter 14," Storm wrote.
She continued, "The last year has been a world wind. I've accomplished so so much. I've reached many of my limitless goals. Some of my dreams have come true and I'm sure GOD will continue to answer my prayers. Honestly, my life has changed but despite that, I haven't changed one bit. I'm still the same ole Storm just a little bit wiser and with a tremendous amount of gratitude. I've learned so many incredible life lessons, made so many friends, but most importantly I've experienced endless love from my peers, from all my family, and from complete strangers. Thank you, GOD, for everything. ✨✨❤️ — Thank you, everyone, for the birthday wishes. It means the world. XO. ❤️"
Happy birthday Storm!
Like Just Jared Jr. on FB