Tue, 03 July 2018 at 1:52 pm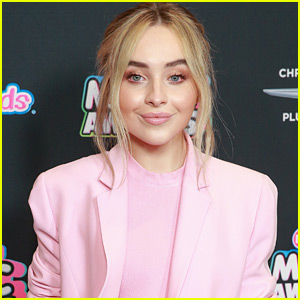 Sabrina Carpenter will make her big screen debut in The Hate U Give, out in October.
In her new interview with Hero magazine, the 19-year-old actress and singer opened up about the appeal of the role – and it turns out, it all had to do with reading the book first.
"I read Angie Thomas' book before I knew it was going to be made into a movie," Sabrina revealed. "I loved the book, especially how it humanised all of these situations that we see on the news, filtered through how the media wants us to see it."
She continues, "We can never really form our own opinion, because we are sort of forced to believe what we're shown. Hearing this story through a young girl's words…it makes you feel the situation in such a different way."
"I wanted to be a part of it in any way that I could, and I do know that it's such an important film for so many people."
Sabrina also talks about her character, Hailey, too.
"For my character specifically, the reason that this character exists – who is ignorant and doesn't recognise her privilege – she exists because there are people in the world like her. That's one of the reasons we really hope that people watch it."
If you missed it, check out the trailer on JJJ now!
Like Just Jared Jr. on FB