Wed, 04 July 2018 at 2:30 pm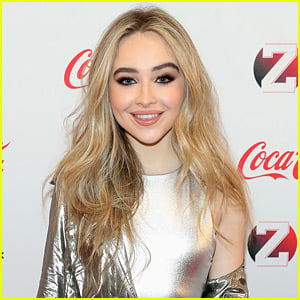 We're quite a ways away from Sabrina Carpenter's new album release, however, a track list for the record might be coming soon.
The 19-year-old "Almost Love" songstress told Billboard that she was close to finishing it.
"I don't have a final track list yet, but I am very close," she says, adding that "there's definitely a lot of heavy bops on this album."
Sabrina continues that she "wasn't really expecting that, because I haven't had an album like that before, or even a grouping of songs like that. They are all very different — I don't think that there's two that are exactly the same or too similar. There are definitely some more treadmill songs for sure."
She also opened up about the kind of songs she wanted to include on this album.
"I found that what I wanted out of this album was to write songs that only Sabrina could sing. It's a really hard, difficult thing to do nowadays, because we are exposed so much to what everyone else is doing," Sabrina notes. "It's so easy to not realize [that] you're almost mimicking someone else's style."
"I tried to go into everything with as much of a clean slate as I could. Whenever people asked me what type of music I was listening to, it sounds weird, but it was just my own. I have to be in the zone and focus on my sound."
Singular will be out this winter.
Like Just Jared Jr. on FB