Wed, 11 July 2018 at 8:28 am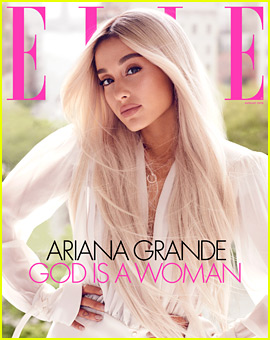 Ariana Grande is on the cover of Elle magazine's August 2018, getting real about the aftermath of the Manchester attack.
The 25-year-old singer spoke about what it was like after coming home, the choice to return to the city of Manchester for the benefit concert, and more. Here's what she shared…
On coming home after the Manchester attack: "When I got home from tour, I had really wild dizzy spells, this feeling like I couldn't breathe. I would be in a good mood, fine and happy, and they would hit me out of nowhere. I've always had anxiety, but it had never been physical before. There were a couple of months straight where I felt so upside down."
On performing after Manchester: "Why would I second-guess getting on a f*cking stage and being there for them? That city, and their response? That changed my life."
On using her platform to take a stand: "There's a lot of noise when you say anything about anything. But if I'm not going to say it, what's the f*cking point of being here? Not everyone is going to agree with you, but that doesn't mean I'm just going to shut up and sing my songs. I'm also going to be a human being who cares about other human beings; to be an ally and use my privilege to help educate people."
For more from Ariana, visit Elle.com.
Like Just Jared Jr. on FB