Wed, 11 July 2018 at 2:25 pm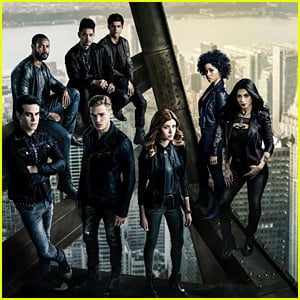 If you've given up hope on Shadowhunters, you definitely shouldn't. Especially now that we see that producer Constantin Film are still trying to save the series, too.
In an interview with Deadline, producer Martin Moszkowicz opened up about the cancelled series and trying to revive it anywhere it can.
Constantin Film is actually "eager to carry on with the show with its existing partners or with others, but it needs the U.S. and international components to continue production."
And yes, they see you with the #SaveShadowhunters campaign.
Martin shared that the company is "amazed by the dedication and persistence of the incredible fandom of Shadowhunters and the #SaveShadowhunters campaign. We are in ongoing discussions with the network and Netflix to how we can continue to bring Cassandra Clare's vision to television."
Since the show was cancelled last month, the campaign which kicked off on social media has garnered over 10 million tweets.
The campaign has also had a banner fly over Netflix's LA headquarters, rented two billboards in Times Square and raised over $20,000 for various charities.
Their most recent pop up campaign marker showed up in Seoul, South Korea on a subway station closest to Netflix's local office.
Like Just Jared Jr. on FB