Fri, 20 July 2018 at 6:43 pm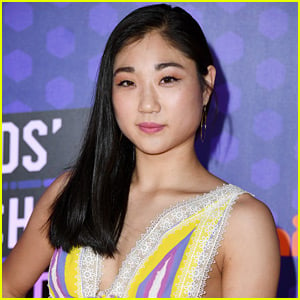 The figure skating community was rocked this week after Olympic medalist Denis Ten was killed in a robbery in Kazakhstan.
JJJ got the chance to speak with Mirai Nagasu at Kids' Choice Sports 2018 about Denis's passing and learned how she's treating life from now on.
"Today in our skating community a close friend of mine passed away, he was actually murdered," Mirai told us.
"It's really crazy. I'm still at the age where we're really young and really youthful and we think about the future a lot," she added.
"To see that cut short for someone who was so talented and to have known him personally it really hurts deeply because it wasn't something any of us were expecting."
Now, Mirai is treating every day like it's a treasure.
"I think today, every day is a gift. Today I'm really appreciative for my life, for my friends, for my family, just to be here. I take it one day at a time."
Like Just Jared Jr. on FB