Fri, 27 July 2018 at 12:05 pm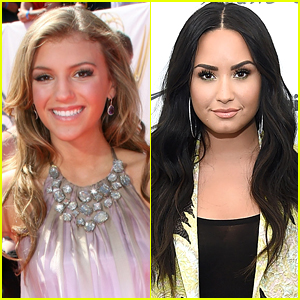 Jordan Pruitt is sending her love to Demi Lovato.
The 27-year-old singer took to Instagram on Thursday (July 26) to pen a message to the 25-year-old "Sorry Not Sorry" singer after news broke of her report drug overdose.
PHOTOS: Check out the latest pics of Jordan Pruitt
"LA. You were so bad to me in every way possible when I lived there. You broke my heart, drained my bank account with astronomically priced rent, made me constantly anxious from the every day pressure to fit In. You also helped shape my heart into what it is now," Jordan writes. "With the recent news of my former tour mate, I feel compelled to say these words. Living in LA is HARDWORK. When I was just shy of 18, I packed my things and moved to Los Angeles. But, as soon as I landed I wanted to leave."
Jordan goes on to share her own story about the dark and scary side of Hollywood.
"I will tell you about a dark time that I experienced that will give you insight into the pure insanity and chaos that LA can be," Jordan continues. "Long story short, I ended up being around every single drug possible. I saw a girl who overdosed right in front of me and everyone acted as if this was a normal thing. I got punched in the face by someone on drugs, and even worse things that I can't even bare to say. I ended up locking myself in this persons bathroom, sleeping in their tub and only coming out once everyone was asleep which was around 6 or 7 IN THE MORNING!!!!"
"No one talks about how isolating it is to be the only person not drinking and not doing drugs. No one talks about how isolating it is to have a lot of friends and no one you can actually trust," Jordan writes to Demi. "My former tour mate has done an incredible job these last 6 years and In crazy LA no less. I can't imagine how hard it must be in the spotlight and everyone wanting something from you. I can only pray she is able to find peace in her soul again. I wanted to say this because no one deserves judgement In such a vulnerable time. LA can be such a dark place and I am praying for peace and light and healing."
Read the message on Jordan's Instagram here.
Like Just Jared Jr. on FB