Thu, 02 August 2018 at 10:55 am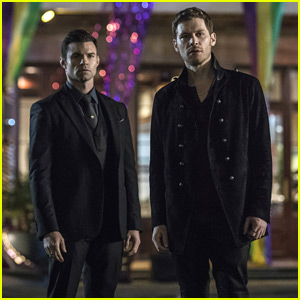 WARNING: SPOILERS AHEAD! DO NOT READ IF YOU DON'T WANT TO KNOW!
Last night was the end of an era on The Originals and we bid goodbye to the Mikaelson family – and for some of them, permanently.
In the final episode, Elijah managed to take some of the dark magic from Klaus, which gave his brother one more day to spend with the people he loved – Caroline, Hope, and his family.
Klaus actually got to show Caroline his favorite city, before spending his final moments with his daughter, Hope and family with a dinner.
After their final dinner together, Klaus and Elijah met death together, and put an end to the dark magic of the city.
"When we started the series we knew that what we wanted to achieve by the end was a full completion to Klaus and Elijah's journey," Julie Plec shared with TV Guide after the series finale.
"Elijah was determined to help Klaus find his redemption and help him understand the power of unconditional love, and so we knew that along the way Elijah would take a dark turn as Klaus took a lighter turn and that the two of them would find themselves at the end, having completed that journey," she continued.
"We weren't sure how we would dramatize it at the end, but the choice to have them both decide to end life together was a decision that we made at the beginning of the final season."
Like Just Jared Jr. on FB