Wed, 08 August 2018 at 12:38 pm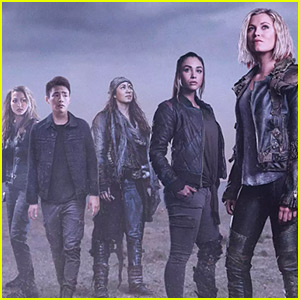 SPOILERS AHEAD: DO NOT READ IF YOU DON'T WANT TO KNOW!
It was the end for another character on The 100 last night, during the season five finale – and we didn't really see it coming.
In the season finale, McCreary (William Miller) decided that if he couldn't have Eden, no one could, and blew the entire valley up – which means that Earth, really is no more. There are no more habitable zones and no going back from that.
However, everyone (that we cared about anyway) got onto the Eligius IV and got the heck out of there.
Once on the ship, Clarke (Eliza Taylor), Bellamy (Bob Morley) and Madi (Lola Flanery) made the difficult choice to put everyone into cryo-sleep while Eden recovered from the explosion.
They were hoping that in 10 years or so, it would replenish, but that wasn't the case at all.
While most were in cryosleep, two characters were not, and chose to live out their life awake and in space, like they always wanted.
Click inside to see who it was…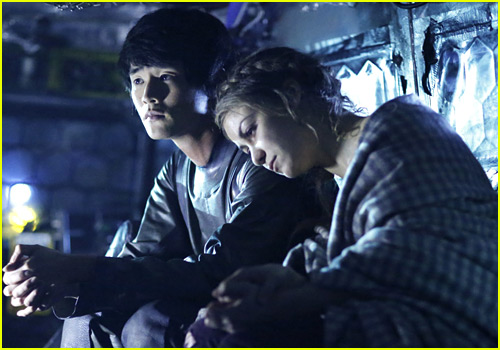 Monty (Christopher Larkin) and Harper (Chelsey Reist) were the ones who stayed awake, had a child, and grew old together; dying peacefully at the end.
But before they did, they sent Eliguis IV into deep space to a habitable planet, where the Eliguis III had gone, in the hopes of their friends forging a new society there.
"I really wanted to give Chris and Chelsea a good goodbye. Especially Chris, who's been a series regular since day one and loved Monty," showrunner Jason Rothenberg shared with TV Guide. "I loved that relationship, it was unlike any other relationship in the show."
He continues, "They had a happy life. They had a whole life. They experienced something that none of our characters have ever experienced before which is peace for really their whole lives. Once everyone else went into cryo, they had a child, they raised that child, they said goodbye to that child when that child got old enough to make his own choices and wanted to experience life beyond just the two parents that he lived with for 26-plus years."
"I don't know, to me it felt like a beautiful completion of their story. Monty's journey this season was obviously, he was done killing, he wanted to stop the cycle," Jason added. "They talked about … just living there and turning that farm into something viable again and that's what they did. They just did it on the show while everybody else was sleeping."
TELL JJJ: What did you think of Monty and Harper's decision?
Like Just Jared Jr. on FB