Wed, 15 August 2018 at 3:46 pm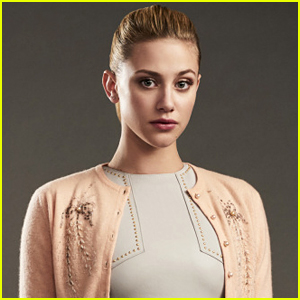 Lili Reinhart is doing something different this season on Riverdale - she's doing her own makeup.
Speaking with Refinery29, the 21-year-old actress opened up about how she's taking over the role as makeup artist and it's all because of her cystic acne.
"I do my own makeup for the show this season. We have a head of makeup and she's great, but I know my skin better than anyone else and I know what works," Lili says, and it helps to know that she'll be in control of what goes on her face.
"Riverdale is such a perfect world that my skin has to look perfect, so I cover my breakouts; it's just the aesthetic of the show, which can be hard," she adds. "A lot of the girls on the show have really beautiful, clear, smooth skin, so sometimes I feel like the odd one out."
Lili says that having a breakout and being on camera is one of the worst things.
"Nothing is worse than when I have a breakout and I have to be in front of a camera; it makes my anxiety a 10 out of 10," she adds.
"I had a bad breakout on my forehead two weeks ago while filming and I woke up that morning knowing it was going to be a hard day, which is really sad because I'm letting a breakout control my mood."
Like Just Jared Jr. on FB