Thu, 16 August 2018 at 1:22 pm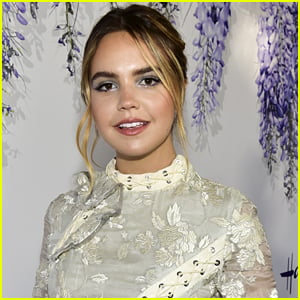 Sometimes, you just need a little push to embrace your insecurities and just recently Bailee Madison learned just that.
In a new Instagram post, the 18-year-old Good Witch actress opened up about how going makeup free in a recent photoshoot was a little intimidating at first, but in the end, it was the best thing for her.
"For some reason that day I was feeling very insecure about it. I, of course, said yes… and began shooting… finding myself asking everyone if they were sure I looked okay.. thinking 'what if these come out and people comment stuff'," Bailee posed the question. "I finally closed my eyes and took a breath. When it hit me… this is what my face looks like. This is me."
"It puzzled me as to why I wasn't feeling liberated by what I was doing like I would usually or why I didn't feel free like I usually do (seriously I love taking my makeup off and always say I feel the most 'me') and then I realized it's because we all have insecurities inside of us, that are waiting to creep out and we all have moments where we let them," she continues.
Bailee adds, "It's so important for us to love ourselves inside out and to practice that every day. We must be gentler and kinder to ourselves. To stop comparing ourselves or what we look like, how we talk, what we're accomplishing to others… we're all made differently, that's what makes us so special. We must learn to embrace this."
"I just wanted to say that I'm human. We all are. I know sometimes I post pictures and it looks like I'm living it up… truth is, I most likely posted it covered in pimple cream, eating a tub of ice cream and watching a chick flick. Because? I'm a human being… isn't that weird?! ;)"
Like Just Jared Jr. on FB