Mon, 03 September 2018 at 7:15 pm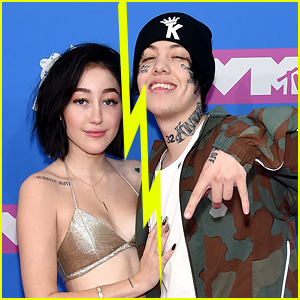 If you are following Noah Cyrus and Lil Xan on social media then you'll have noticed that there's a lot of drama going on right now in their relationship.
The 18-year-old singer and the 21-year-old rapper have seemingly broken up and they addressed the split on their Instagram accounts.
Lil Xan, whose real name is Diego Leanos, posted to his Instagram Story and said, "I feel like I'm probably being cheated on." The post has since been deleted.
Noah then shared a screenshot of her text message with Lil Xan in which she had sent him a Photoshopped meme of Charlie Puth's head on the body of an adult film star. In the text messages, her boyfriend replied, "Why did u send that pic. Wtf."
On the story, Noah captioned the screenshot and said, "I'm heartbroken and confused. This is the meme I sent Diego that made him think I'm cheating on him." She then went on Instagram Live and tearfully told fans, "I'll try to explain it more in the next couple of days. I never did anything that I'm getting accused of."
Noah also told young girls watching to "get away from every f–king person that goes into your life and just crushes it and crumbles it and makes you feel like a piece of f–king s–t."
Click inside to read the rest of what happened…
Lil Xan addressed the breakup in an Instagram Live video on Monday afternoon (September 3), which is still live on his account. He referenced the song he did with Noah, "Live or Die," and how he doesn't plan on releasing the video now.
"The 'Live or Die' music video is not coming out at this point," he said. "I've just been informed that basically it's all fake and I'm being used. So f–k it. I guess I was just being used. I thought I was in love but whatever. I'll take that L. Heartbreak soldier, thanks Noah. Hope the song does well… People love to just hurt me. It just hurts so f–king bad."
Lil Xan also deleted all photos with Noah from his Instagram page and then posted a video that appears to show him urinating on a plaque celebrating his song "Betrayed."
In the text message exchange, Noah has broken heart emojis around Diego's name and he also added a bunch of broken heart emojis to the bio of his Instagram account.
Like Just Jared Jr. on FB