Tue, 02 October 2018 at 12:05 pm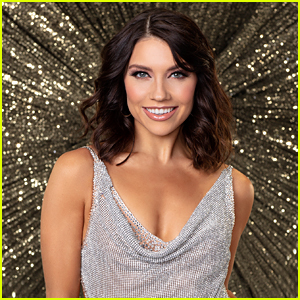 Jenna Johnson is one of our fave dancers ever, and just when we thought we knew quite a bit abotu her, she surprised us with 10 more Fun Facts we didn't!
The Dancing With The Stars pro, who won the most recent season with Adam Rippon earlier this spring, opened up about trying to learn Russian, having a large family and more. Check it:
I want to be on Broadway!!!! It's been a dream of mine for a very long time. I really hope to have an opportunity to live out that dream in New York City.
I've never been camping. I'm actually a little terrified of it. Bugs and insects give me anxiety! I'm definitely down to try "glamping" though :)
I have an obsession with guacamole. I seriously could eat it at any time during the day. Especially when it's full of garlic flavor…. omg!
I love anatomy. I'm enamored by the human body. I always wanted to be a doctor growing up! Mostly because whenever someone got hurt at school or dance, I wanted to be the first one on the scene. Even if it was bloody. Blood never freaked me out.
I have seven nieces and nephews… with another baby girl on the way. Being an aunt is the best thing that has ever happened to me.
I'm a sucker for a good love story. Whether it be a book, movie, or real life. When I see older couples holding hands I cry. My heart can't take it because it's so tender and beautiful!!
I'm in the process of learning Russian. It is sooooo hard to speak. I can understand it a lot better than I can speak it.
I can never leave the house without my eyebrows filled in. It's basically just as important as brushing my teeth…. it's a MUST!
I hate sushi. Weird textures make me gag. So the assortment of textures in sushi is a no go for me.
My own niece Hailey Bills is a pro dancer on Dancing with the Stars Juniors and I get the honor of being her and her partner Tripp Palin's dancing mentor. I can't wait to spend time in the studio with Hailey!
Remember to catch Jenna performing on Dancing with the Stars TONIGHT, and mentoring on Dancing with the Stars Juniors, which premieres on Sunday, October 7th.
Like Just Jared Jr. on FB