Wed, 03 October 2018 at 9:59 am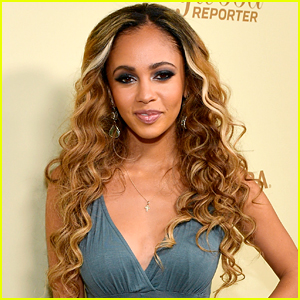 Vanessa Morgan is living life to it's fullest right now.
She has a gorgeous boyfriend (hi Michael Kopech) and an adorable new dog, named Chi. Things are amazing in Vanessa's world.
However, over the weekend, some mean fans came at her on social media, telling her to "get back to her job" on Riverdale instead. But that's something she has no control over whatsoever – and she told them just that.
"I don't write the script!" she posted on her Instagram Stories. "For those tweeting at me to gt back to work.. lol I wasn't WRITTEN in the last two episodes. Hence, why I haven't been there."
Vanessa continued, "So, please stop tweeting me 'get back to work'. No need to bully me. I'll be back in Van(couver) in a few days for this episode."
Jeez people are mean. And another reason why I'm going to stay off Twitter ..✌🏽

— Vanessa Morgan (@VanessaMorgan) October 2, 2018
See her full reply inside now…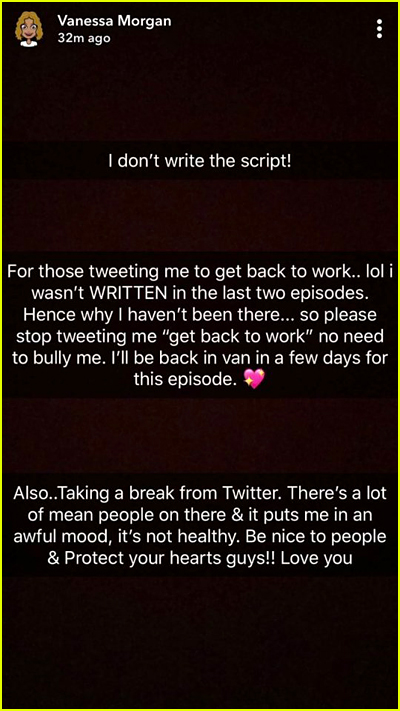 Like Just Jared Jr. on FB