Sun, 07 October 2018 at 11:51 am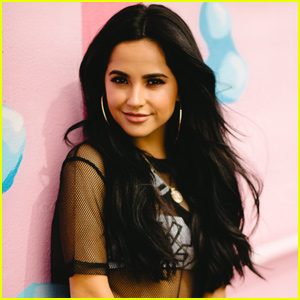 Becky G is opening up about the pressures to be perfect on social media.
The 21-year-old singer, who says that social media is a "blessing and a curse," has changed the way she uses her platform over the years.
"One thing that I have really been reflecting on lately is that I choose what I share with my fans, and there's special moments to me that I share with them, but at the same time, I want them to know that's not all of my life. It's a very small, microscopic, filtered, edited, small, tiny glimpse into what I'm going through. And I think there's this pressure to be perfect because of social media. There's this perception that we're always happy, and we can only ever be happy, we're like, not human beings," Becky told ET.
She continued, "I had to think twice back in the day if I wanted to post pictures without makeup. I've started to not care about those things anymore because the truth is that I am me, and I have to accept that and love that."
"I love that it's a direct connection to the public, to my fans, because I believe too, [that sometimes the media] will do anything for a juicy story. I think when you can clear the air and have no filter and it's, like, your chance to speak to your fans directly, that's what I like to use it for," Becky concluded.
Like Just Jared Jr. on FB
Photos: Getty
Posted to:
Becky G