Wed, 24 October 2018 at 5:50 pm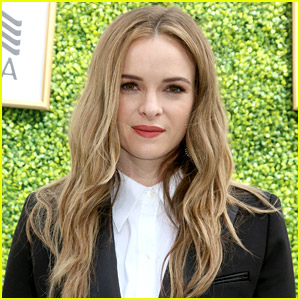 We were really excited when it was officially announced that Danielle Panabaker was headed behind the camera as a director this season on The Flash.
Speaking with Collider, the -year-old actress opened up about how she felt about switching roles for the series and all the scariest parts.
"We've made 100 episodes of the show, and I've always paid attention to special effects and things like that. When we have new directors come in, I have empathy for them because learning the special effects is a totally different language," Danielle says about why now was the right time.
She adds, "As someone who has been there for so long and understands it, I do think I have a leg up on somebody coming in, who's never done it before. After that long, I felt really comfortable stepping into those shoes."
Danielle also spoke about the aspects that were scary for her and how it felt to be the "boss" so to speak.
"I don't see directing as being their boss. Hopefully, they know that I've got their back, in a really special, unique way."
"If a new director comes in, they might not have seen all of our 100 episodes, but I have. I've lived them, I know the stories, and I know the trials and tribulations. Having been there with the rest of my cast and all of these storylines for so long, I know what's important to them and I want to support them, in whatever that looks like."
Like Just Jared Jr. on FB