Fri, 09 November 2018 at 12:40 pm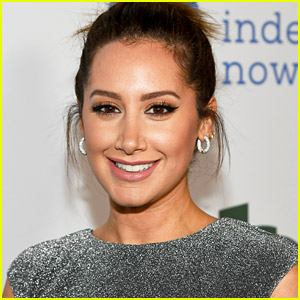 Ashley Tisdale just released her first single in quite a few years called "Voices in My Head", and it's the first taste of her new album that will tackle topics of anxiety and depression.
In a brand new interview with Paper magazine, the singer, producer and actor opened up about healing through her new music and why she's speaking out about her own struggles.
"Some of us have anxiety, and yes, it varies from person to person. When it comes to something like depression, and someone were to be like, 'Hey, who here has depression?' Not a lot of hands go up," Ashley shared when the questions turned to why these issues were suppressed. "It's because there's a stigma about that word."
She continues, "I am a naturalist and I did have depression, but I never took anything for it, I just kind of got my way through it, but I think we have to stop putting these words on us. We have to let go of it and not give it so much power."
"It's okay to just be okay, and to know that it's okay that you might have depression or you might go through depressive periods," Ashley emphasizes. "I want people to be feel like they're not alone."
While her Symptoms album does touch on a wide variety of issues, Ashley isn't preaching to you.
"I didn't want to dwell on it [with the music]. If you listen to the album, a lot of it is taking you through symptoms of anxiety and depression. There's actually a single called 'Symptoms' and then there's a song called 'Insomnia'," she says. "It's not really about that specific thing, so it's very relatable. You're going to turn it on, and you're going to have fun, and you're not going to dwell in what you might be going through. It hopefully will make you feel less alone."
Symptoms, which will have nine total songs, is due out in January.
Like Just Jared Jr. on FB