Sun, 18 November 2018 at 11:53 am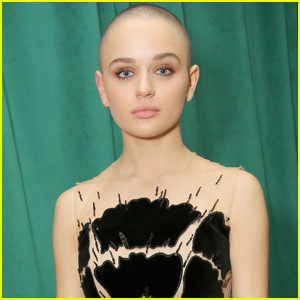 Joey King is calling out a rude airplane passenger who didn't want to sit with her because he thought she had cancer.
The 19-year-old actress, who recently shaved her head for a new TV show role, took to her Twitter to document the experience.
"Y'all I'm on a plane & this man next to me literally turned to me with his phone in my face & took a photo of me as if I wouldn't notice & texted his wife that he's sitting next to a girl who has cancer (just cuz I'm bald) & that hes scared to 'catch it'…Y R PPL STUPID SUMTIMES," Joey wrote.
She continued, "I read his text over his shoulder it said 'some bald chick next to me with F**kn cancer coughed and I don't wanna catch it'…..um ya jokin?"
Thankfully, Joey doesn't actually have cancer but we can't get over how ignorant and rude that passenger was!
Check out Joey's tweet below…
Y'all I'm on a plane & this man next to me literally turned to me with his phone in my face & took a photo of me as if I wouldn't notice & texted his wife that he's sitting next to a girl who has cancer (just cuz I'm bald) & that hes scared to "catch it"…Y R PPL STUPID SUMTIMES

— Joey King (@JoeyKing) November 18, 2018
Like Just Jared Jr. on FB