Sun, 25 November 2018 at 2:23 pm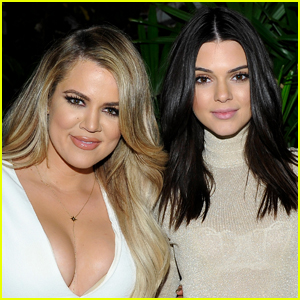 Khloe Kardashian is spilling about Kendall Jenner's love life!
The 23-year-old model's older sis seems to have confirmed that Kendall is dating basketball star Ben Simmons.
Kendall was reportedly dating Ben over the summer before things cooled off. It looks like they've rekindled their romance!
Khloe shared the news after Kendall attended Ben's game against Khloe's partner Tristan Thompson.
After Khloe spotted Kendall jokingly booing Tristan, she took to her Twitter, writing, "Look at my baby heckler 👀📢 I'm dying at Kenny trying to heckle on the low low! #ItDidntWork"
Khloe later added additional explanation, saying, "My sister was watching HER man Play against my man…So of course she's going to heckle the opposing team."
It sounds like "her man" means things are official!
What he did was fucked up and disgusting. What you're watching is over seven months old. We have gone through countless hours of help. My sister was watching HER man Play against my man… So of course she's going to heckle the opposing team. Why are you confused?

— Khloé (@khloekardashian) November 25, 2018
Like Just Jared Jr. on FB