Thu, 13 December 2018 at 11:28 am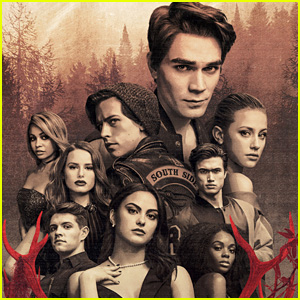 When Riverdale returns next year, the town is going to be much, much different.
Showrunner Roberto Aguirre-Sacasa opened up to press about what's ahead for the show when season three comes back in January.
"I always talk about the show as being a show not about one character but about a community and a community that makes up the town. So, we're always thinking of what can happen to a town? Last year we built to a riot," he shared.
"This year, we thought, 'What's another thing that would be town-wide that would affect all of our characters?' And we landed on the idea of a quarantine and building to that for a midseason finale so that when we would come back from that it would be a very changed Riverdale."
Roberto adds that after the holiday break, the town is "almost like a town under occupation. It's very totalitarian. It's very lawless. And there are a lot of people who are really scared."
However, the show will return to more character driven stories and maybe new relationships, too.
"It's a little bit of a slower burn when we get back. We do some more character stories," he says. "We do some more relationship stories. We're even doing an episode that's focused on the kids taking the SAT because, quarantine or not quarantine, junior year continues and the kids have to take the SATs! There are a couple of new romances on the horizon that feel a little more like season 1."
Stay tuned for more intel on those new romances, too!
Like Just Jared Jr. on FB