Thu, 27 December 2018 at 12:36 pm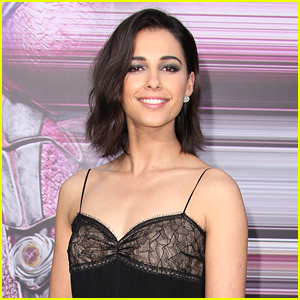 Naomi Scott is opening up more about taking on the role of her favorite princess, Jasmine, in the upcoming live action Aladdin movie.
Speaking with EW, the 25-year-old actress (who you recognize from Power Rangers and Lemonade Mouth) dished on gaining a BFF for Jasmine and her solo song in the film.
"To me, it would be doing Jasmine a disservice if she didn't have a relationship that felt like two girls really connecting," Naomi shares. "If there was a moment in this movie where girls were watching and being like, 'Oh my gosh, when I'm in that situation, I'd need my best friend and squeeze her and trying not to laugh' — all of those little moments, it was so important to have that," Naomi says.
She continues, "There's this older-sister kind of relationship that they have, where Dalia cares so much for Jasmine. She's very different, she sees the world differently, but she absolutely loves her and adores her, and I feel like that's the sort of relationship that all of us women have, those girls that we can point to and say, 'That's someone I have that relationship with' in our lives."
Naomi adds that the song she sings will connect to "everything about her arc, about her finding her voice."
"That's what that song is about, it's about not being shut down but being able to speak out, which I would say resonates. The other song is a lovely lullaby song, which comes more at the beginning of the movie."
Aladdin is expected in theaters in May 2019.
Like Just Jared Jr. on FB