Mon, 14 January 2019 at 11:31 am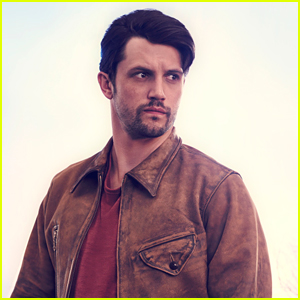 Nathan Parsons wasn't supposed to actually be Max in Roswell, New Mexico…at least, not until he stepped in to read lines during auditions.
Showrunner Carina Adly MacKenzie revealed to EW that Nathan was actually supposed to be Michael, but that all changed fast.
"He was very different from the Max that I imagined, to be honest," she shared. "I saw Max as someone with purity and a wide-eyed, idealistic innocence to them, and Nathan Parsons, God love him, has seen some sh—."
She continues, "It took on a different tone, but I actually think it kind of saves the show. Frankly, I don't think that we would've gotten picked up if had we not made Max this layered, interesting, and darker character. He feels like he has secrets from the minute you meet him, and I like that."
Even Jeanine Mason, who plays Liz in the series, couldn't see anyone else as Max.
"From the second we bumped into each other outside of the building at WB, I just knew immediately," she shared. "Honestly, maybe it's just because of my dance background, but the physical life is very important to me, and just standing across from him felt like it worked."
Roswell, New Mexico premieres TOMORROW, January 15th on The CW.
Like Just Jared Jr. on FB