Thu, 17 January 2019 at 4:09 pm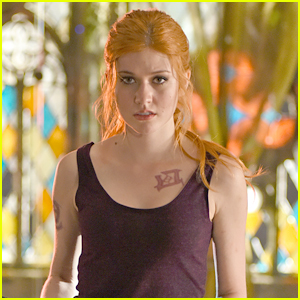 There's only a month left until the final season premiere of Shadowhunters, and in a new interview, Katherine McNamara is looking back on the series with a lot of great things to say about it.
"The true magic of Shadowhunters [is] that every single person in every single department on that show really did care about making the show the best it could possibly be, and pushing themselves and each other every day to improve and to push those boundaries and to go beyond what any of us thought was possible at the beginning of this process," the 23-year-old actress shared with tmrw magazine.
Katherine adds that saying goodbye is "very bittersweet as it's sort of winding down, but Shadowhunters will always be something I cherish because of the community that it created and the creative output of the show that was a product of that."
She also opened up about how the set will always be home to her.
"Going to work every day on a set that felt like home. Hour for hour, I've spent more time in Clary's clothes and in her world than I have on my own. But I'm sure that's the beauty of the entertainment industry, is that you carry that with you, and every job you get something different and something new, each bond that you have with each group is unique, and it's a family in and of itself."
"There's always a new family that you find something else that you love just as much about. So it's an interesting journey in this industry, but it's one that I thrive on."
READ MORE:
'Shadowhunters' Fans Launch Own Promo Campaign For Final Season & It's Genius!
Katherine McNamara Reflects on How She's Changed Since 'Shadowhunters' Started
Like Just Jared Jr. on FB