Fri, 25 January 2019 at 7:40 pm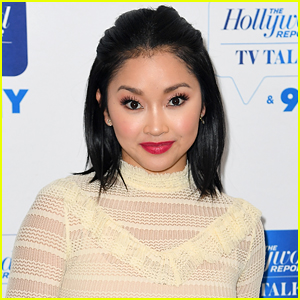 Lana Condor is one of the many stars featured on Create & Cultivate presented by Chevrolet.
In the feature, the 21-year-old Deadly Class actress opens up about how coming to Hollywood made her realize just how Asian she looks and how female she is, too.
"I was adopted by an incredible American family when I was very young and we moved all over America throughout my childhood. So each state and environment really shaped me into who I am today," Lana explains.
"I was well aware of my ethnicity, but I was also well aware of my environment being a major factor in my identity," she says. "I lived all of my childhood just thinking of myself as Lana, not ignorant, but less defined by what I looked like, and more defined by who I am as a person, my likes, my dislikes, etc etc."
Lana continues, "So then coming to Hollywood was definitely a change for me, because in the beginning of my career I noticed that the first thing people see is what you look like, then they gauge from there whether or not you're the right product for them."
Now, she's embracing who she is entirely in her career.
"I definitely see a change in that and the industry is starting to see actors for their personality and talent," Lana adds.
Like Just Jared Jr. on FB