Wed, 30 January 2019 at 7:50 pm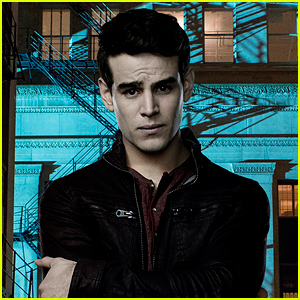 Alberto Rosende is kind of breaking our hearts a little bit.
The 25-year-old actor admitted in a new interview that he's come to terms with saying goodbye to Shadowhunters.
However, that's not to say he wasn't shocked at first at the news of the show's cancellation.
"We found out about the cancellation basically when the rest of the world found out…It was like they called us one minute to tell us the news and then five minutes later it was on Twitter," Alberto told Meaww.
It ended the way it started, in that sense…" he continued. "It was quick, we didn't have much time to process it. It really took us coming to film those last two episodes that we all started really understanding it was over."
Now, he's looking forward to what's next, but won't rule out a type of reboot.
"I would have to wait and see what the show would really be," Alberto says. "I had so much fun playing Simon but now I'm okay with that being done. I have accepted it, I have been excited to audition for other things."
He continued, "If it did come back in some way, I would have to see what it was and then make a decision based on that. There are tons of ways to start this crazy career and I think Simon Lewis is a pretty damn good one."
Stay tuned to JJJ tomorrow for the Shadowhunters trailer!
Like Just Jared Jr. on FB